Italian brand Calzedonia announced collaboration with Oscar-winning actress Julia Roberts. Her image could not be better suited to a brand new advertising campaign. The star has become the main character of a new promotional video called "Life – is a journey", which reveals the theme of the inner world of women and all that surrounds her.
Julia Roberts begins the journey in Scotland. When she opens her eyes - appears in Paris, and the next moment she is transferred to a villa in the Tuscan countryside.
Release of the video is scheduled for October 6, but now are available first frames from the shooting.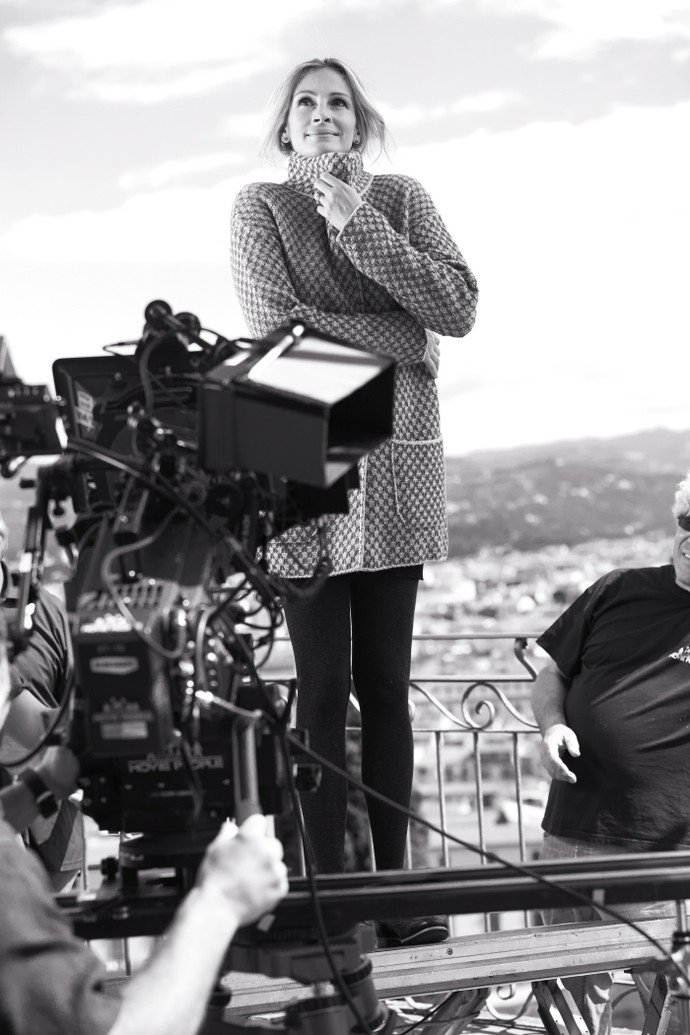 http://showbiza.com/world/news/5877-jul ... donia.html
so the rumors were true, and that explains her sightings in florence and paris back in august.
i wish she chose a more high profile brand, it looks like she's really selling out...